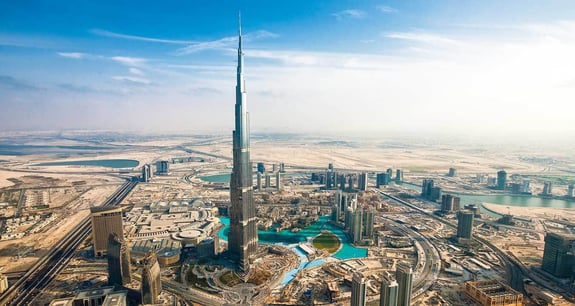 Top 10 Car Rental Companies in Dubai
On-Demand Delivery, 24/7 Across The UAE. No deposit required.
Freedom. Simplified.
Renting a car is a great option in Dubai as there are several car rentals companies with good options to go through with, you can search and consider the car rental companies according to your choice and budget. Hiring a car in Dubai provides you the freedom and flexibility to travel around the city.
In Dubai there are good public transport options are also available like Dubai metro and buses are affordable and comfortable to travel in the city but the driving still is a hassle-free and convenient way in Dubai. As we compare to other place Deira Dubai has less traffic. People who prefer having a personal vehicle at their disposal at all times can contact car rental companies in Dubai.
As Dubai has a hub of attractions and it's a global business destination and millions of visitors visits every year. Because of a great number of tourists, expats and businesses persons, there is a great demand of rental cars and It's observed the number of the car rental companies increasing every year in Dubai, these services are not just useful for tourists who need to book a vehicle for a few days but also most beneficial for residence as well, they can rent a car on monthly basis or for long-term.

Here we mentioned the list of top 10 car rental companies which can help you to choose a best car rental company which can give you more flexibility and convenience.
Diamond Lease
Budget Car Rental
Europe car Rental
Paramount
Shift Car Rental
Fast Car Rental
National Car Rental
Dollar Rent a Car
Sixt
1. eZhire
eZhire an app-based car rental company in UAE that has gained traction in the UAE, as users are increasingly turning to mobile devices for all their daily needs and activities.
eZhire car rental offers daily, weekly and monthly car rental in Dubai with no security deposit, eZhire provides a smooth, convenient and hassle-free rent a car process and rental car delivery at your door-step. It's operation all over in UAE as well as in Pakistan, Oman and Bahrain.
2. Diamond Lease
Diamond Lease is working in Dubai since 1996. Diamond lease is ISO 9001 certified and its car fleet is over 7,000. It provides he best customer service and has well-maintained cars. Diamond lease offers small to medium-size saloon cars, mid-sized and full-size SUVs car for rent in Dubai car for rent in Dubai, trucks and pick-up buses with good rates.
3. Budget car rental
Budget Car also an ISO 9001 registered company, which provides the best cars and quality service. It has discount offers on online payment.
4. Europ Car Rental
Europcar provides a friendly and efficient service. Europcar Dubai is serving clients with an enviable track record since 1976, with its international service in Leasing and Vehicle Hire. Europcar Dubai is operating more than 14 branches all over Dubai and in Northern Emirates. They have an extensive fleet of latest vehicle starting from Economy to luxury vehicles. Providing various services like Daily, Short term and long-term rentals.
5. Paramount
Paramount is the most trusted vehicle rental & leasing company in UAE from the last 15 years which is creating incredible customer experience with a cost-effective mobility solution.
6. Shift car rental
Shift car rental offers world-class car rental and leasing service their keen focus on innovative technology. Shift car rental provides competitive pricing and you get more value-added services that only the best car leasing company can offer. Committed to providing to customers with quality car rental and leasing experience, shift offers reliable service guided by core values of Integrity, Commitment, and Passion.
7. Fast Car Rental
Fast rent a car is a leading car rental company with the largest network of branches and pick up points, fast car rental offers the most affordable rental at daily, weekly and monthly rentals services in UAE.
8. National Car Rental
National Car Rental is one of the best car hire companies in Dubai. It's operational in more than 80 countries, National rent a car provides quality services at economical and affordable rates.
9. Dollar Rent a Car
Dollar Rent a Car is a global car rental company, it's operational in more than 53 countries. In the UAE, it has a great variety of rental cars. It offers a good and efficient service at best prices. Dollar Rent a offers the great variety of cars at competitive rates.
10. SIXT
SIXT rent a car is also works globally and operational including UAE. It is one of the best rent a car company. If someone is booking for an online rent a car, he can hire a car online at discounted rates with sixth.