Rent a Lamborghini in Dubai
Welcome to the ultimate guide on Lamborghini rental in Dubai, where we invite you to immerse yourself in the world of luxury car experiences.
As a city renowned for its opulence and grandeur, Dubai offers an unparalleled opportunity to indulge in the thrill of driving a Lamborghini. The appeal of renting one of these iconic supercars lies in the perfect fusion of power, elegance, and prestige.
Standing amidst the city's extravagance, a Lamborghini allows you to make a bold statement and leave an unforgettable impression. From the bustling city streets to the breathtaking landscapes, explore Dubai in style, creating unforgettable memories in a truly remarkable way.
5 Reasons Why You Should Choose Lamborghini for Your Dubai Adventure
If you're considering a thrilling Dubai adventure, there are several compelling reasons why you should choose a Lamborghini for the ultimate experience:
Unmatched Performance and Speed: Lamborghini is synonymous with high-performance sports cars that deliver incredible speed and power. Whether you're driving on the open highways of Dubai or taking on the twists and turns of the city's roads, a Lamborghini will provide an adrenaline-pumping experience like no other.
Its roaring engine and precise engineering ensure that you'll have an exhilarating ride throughout your adventure.
Iconic and Eye-Catching Design: One of the most compelling reasons to choose a Lamborghini for your Dubai journey is its iconic and eye-catching design.
With its sharp lines, bold angles, and distinctive styling, a Lamborghini is a head-turner wherever it goes. In a city known for its luxury and opulence, driving a Lamborghini will make you stand out and leave a lasting impression on everyone you encounter.
Cutting-Edge Technology and Features: Lamborghini constantly pushes the boundaries of automotive technology, equipping its cars with cutting-edge features. From advanced infotainment systems to driver-assistance technologies, you can expect a seamless and intuitive driving experience.
The state-of-the-art engineering ensures that you have all the tools at your disposal to make the most of your Dubai adventure.
Superior Driving Experience and Handling: Dubai offers a diverse range of driving conditions, from smooth highways to challenging mountain roads. A Lamborghini's superior driving dynamics and precise handling make it the perfect companion for tackling any terrain.
The responsive steering and exceptional grip ensure that you're always in control, allowing you to savor every moment of your thrilling journey.
Creating Unforgettable Memories and Photo Opportunities: Choosing a Lamborghini for your Dubai adventure guarantees that you'll create unforgettable memories that will stay with you forever.
The combination of the stunning car design, the scenic beauty of Dubai's landscapes, and the thrill of driving a high-performance vehicle will make this experience truly unforgettable.
Bentley Bentayga:
Unparalleled luxury and adventure the Bentley Bentayga is a luxurious SUV that provides a unique combination of opulence, versatility, and off-road capabilities. With its spacious interior, advanced features, and exceptional craftsmanship, the Bentayga offers a remarkable driving experience whether you're navigating city streets or exploring the great outdoors.
Bentley Continental GT:
Experience elegance on the road the Bentley Continental GT is a remarkable luxury coupe that combines exquisite design, powerful performance, and cutting-edge technology. It offers a perfect blend of comfort and sportiness, making it an ideal choice for those seeking a thrilling driving experience without compromising on style and elegance.
Bentley Flying Spur:
The Epitome of sophistication the Bentley Flying Spur is a prestigious luxury sedan that embodies elegance and refinement. It showcases exquisite craftsmanship, advanced technology, and exceptional performance. With its spacious and lavish interior, the Flying Spur offers a truly indulgent experience for both drivers and passengers.
Lamborghini Car Models Available for Rental
Lamborghini Roadster:
The Lamborghini Roadster represents the epitome of open-top driving pleasure. This convertible sports car boasts a breathtaking design and a roaring V12 engine that delivers heart-pounding performance. With the wind in your hair and the distinct Lambo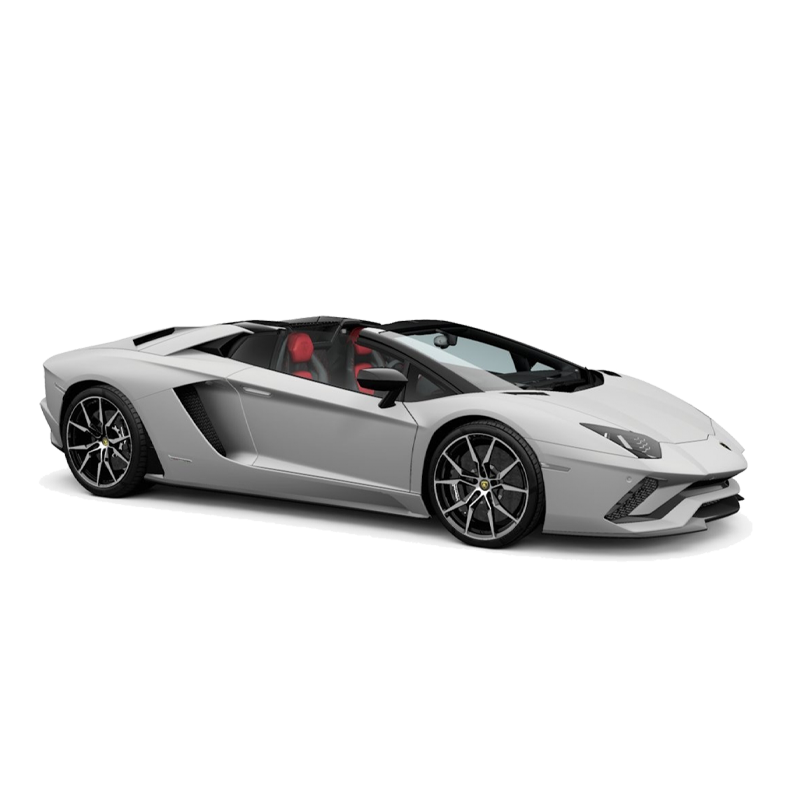 Lamborghini Huracán:
The Lamborghini Huracán strikes the perfect balance between high-performance capabilities and refined comfort. Equipped with a powerful V10 engine and advanced driving technologies, the Huracán provides exceptional handling and acceleration. Its luxurious interior, with premium materials and cutting-edge features, ensures that you ride in style and comfort during your journey.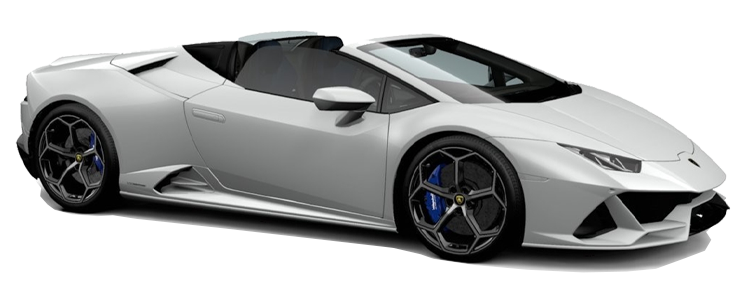 Lamborghini Urus:
For those seeking a Lamborghini with SUV practicality without compromising on sports car performance, the Lamborghini Urus is the ultimate choice. This high-performance luxury SUV is powered by a twin-turbocharged V8 engine, allowing it to accelerate like a true sports car. With its spacious interior and advanced driving dynamics, the Urus offers a versatile and thrilling driving experience, whether you're cruising through the city or venturing off the beaten path.
Lamborghini Aventador:
Completing the quartet is the Lamborghini Aventador, a true masterpiece in the world of supercars. With its aggressive and striking design, powered by a monstrous V12 engine, the Aventador delivers mind-blowing performance on both the road and the track.
It's an automotive work of art that captures attention wherever it goes, making it the dream choice for enthusiasts and thrill-seekers alike.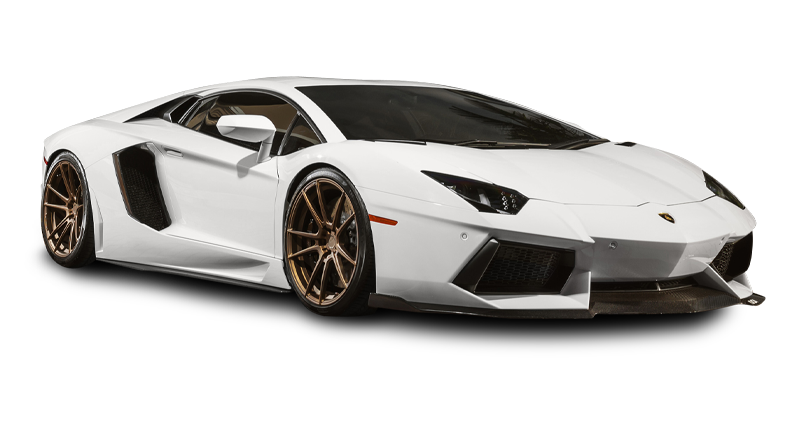 How to order
Order Your Car In 6 Easy Steps
01

Choose your car

02

Tell us how long you want it for

03

Add your documents

04

Input delivery location

05

Select add-ons

06

Confirm order
Q1: Can anyone rent a Lamborghini in Dubai?
A. To rent a Lamborghini in Dubai, you must meet certain criteria. Generally, you need to be at least 21 years old, possess a valid driver's license, and have a clean driving record.
However, age requirements may vary for renting specific Lamborghini models, and some rental companies may have additional criteria.
Q2: What is the cost to rent a Lamborghini in Dubai?
A. The cost of renting a Lamborghini in Dubai depends on factors like the specific model, rental duration, season, demand, insurance coverage, and any additional services requested.
eZhire offers the lowest price for Lamborghini Huracan Spyder AED 3799 per day AED 23,999 per week and AED 63,299 per month.
Q3: Are there any mileage restrictions when renting a Lamborghini in Dubai?
A. Some rental companies impose mileage restrictions on their vehicles. It's crucial to clarify this with the rental agency before driving the Lamborghini. Exceeding the allowed mileage may result in extra charges.
Q4: How can I find the best deals on Lamborghini rentals in Dubai?
A. To get the best deals on Lamborghini rentals, consider booking in advance, comparing prices from various rental agencies, checking for promotions, being flexible with rental dates, and exploring membership programs that offer exclusive discounts and benefits.
Q5: What are the top Lamborghini models available for rental in Dubai?
A. Dubai's Lamborghini rental options often include the Lamborghini Roadster, Huracán, and Urus. Each model offers a unique combination of power, luxury, and performance, catering to different preferences and driving experiences.
Download The eZhire App
EXPERIENCE THE MAGIC OF CAR RENTAL, DELIVERED, ON-DEMAND
With features to make every part of your process more human and a support team excited to help you, getting on the road with eZhire has never been easier.
Popular Searches in Dubai